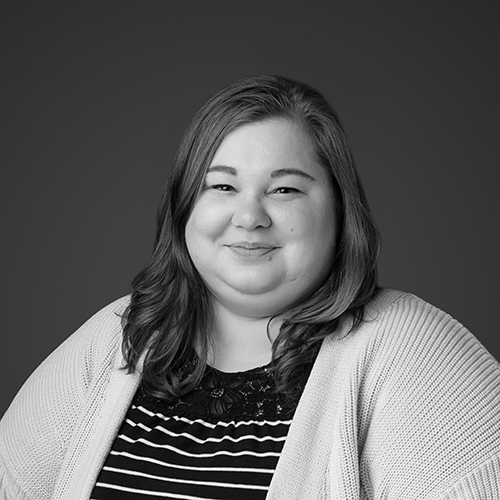 Haley Harris is a Licensed Professional Counselor in the state of Texas, holding a master's degree in Clinical Mental Health Counseling from Northwestern University. Haley is a dedicated therapist with a passion for facilitating emotional growth and healing. Haley offers a range of therapeutic interventions to help clients of all ages find their path towards well-being and self-discovery.
Specializing in integrative and person-centered therapy, Haley is committed to providing a safe and affirming space for clients to explore their feelings, thoughts, and experiences. Whether you're a child, adolescent, or adult, Haley is here to support you on your journey.
For children aged 3-11, Haley offers play therapy, creating an environment where kids can express themselves and process their emotions through play. This approach provides a unique and effective way for children to work through challenges and develop essential emotional intelligence skills. Haley also offers art therapy and sand tray therapy for clients of all ages, allowing individuals to tap into their creativity as a means of self-expression and healing.
Adolescents and adults seeking individual counseling can find a non-judgmental space with Haley. LGBTQIA+ clients, adult children of narcissistic or emotionally immature caregivers, individuals struggling with anxiety, perfectionism, emotion regulation, survivors of religious trauma, and individuals navigating the complexities of grief are all welcome to seek support and guidance.
With specialized trainings in Child-Centered Play Therapy and Dialectical Behavior Therapy, Haley addresses underlying concerns and empowers clients to make positive changes in their lives. This integrated approach focuses on emotional growth and healing, helping individuals find strength and resilience in the face of life's challenges.
Haley's background is in academia, psychology, and neuroscience. With an additional master's degree in Psychological Research, Haley spends time teaching college psychology courses, and can help college-age individuals navigate major life transitions and decisions.
Haley is committed to fostering a nurturing and inclusive therapeutic environment where clients can explore their unique experiences, find healing, and create a more fulfilling future. If you're ready to embark on a journey of self-discovery and personal growth, Haley is here to support you every step of the way.