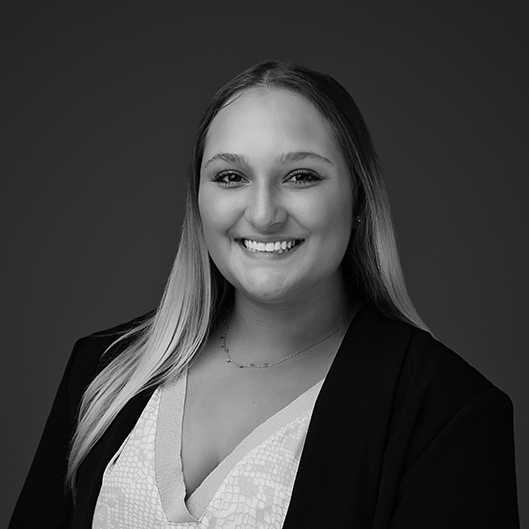 Holding a Master's degree in Mental Health Counseling from the University of Miami in Miami, FL and a Bachelor of Arts degree in Biology from the University of Arkansas in Fayetteville, AR, Jenna Robinson is an active and empathetic listener and a fierce advocate for her clients. Jenna is skilled at treating complex counseling issues with children, adolescents, and adults, and brings experience from a variety of outpatient and non-profit settings
Jenna is skilled in crisis intervention, and certified in Trauma Focused-Cognitive Behavioral Therapy (TF-CBT). Trauma Focused-Cognitive Behavioral Therapy is an evidence-based treatment which helps those impacted by trauma to heal. Research shows that TF-CBT successfully resolves a broad array of emotional and behavioral difficulties associated with single, multiple and complex trauma experiences. Trauma-focused therapy can also help parents recognize and respond appropriately to their children's trauma responses while setting appropriate behavioral limits. Jenna is also a skilled group facilitator.
In her role at the Miami Job Corps, Jenna counseled young adults presenting with anxiety, depression, post-traumatic-stress, grief, life transitions, relationship concerns, physical/sexual trauma, and a wide variety of complex mental health issues. While Jenna works with a wide variety of concerns, she holds a special passion for child, adolescent and young adult counseling, eating disorder and body image treatment, and working with LGBTQ+ and minority populations
Jenna is skilled at helping each individual establish more meaningful and emotionally healthy lives, and will integrate client interests, such as artistic outlets, into therapy and utilize humor as a component of the therapeutic relationship.
As an LPC-Associate, Jenna is currently pursuing the 3,000 hours required for full LPC licensure in the State ofTexas. She is working under the supervision of Blank Slate Therapy clinician Megan Shelton, LPC-Supervisor. Jenna is accepting new clients, with day, evening and weekend appointments available. She looks forward to meeting you.