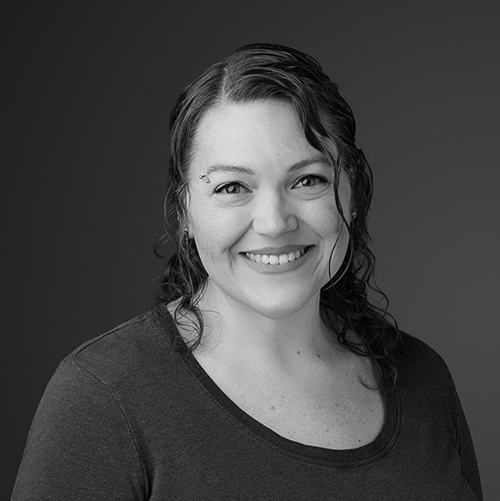 Jaclyn Harlow is a Licensed Professional Counselor-Associate in the State of Texas, holding a Bachelor of Arts degree in Anthropology from the University of Alaska in Anchorage, AK and a Master's of Science in Counseling Psychology from Lewis and Clark College, Portland, OR.
Jaclyn sees adults (18 and up) and is passionate about helping her clients establish more meaningful and emotionally healthy lives.
Jaclyn is well versed in the treatment of anxiety and depressive disorders, stress, major life transitions, grief and loss, abuse, trauma, substance abuse recovery, relationship concerns, suicidal ideation, self-harm, LGBTQIA+ concerns and much more. Bringing experience from an inpatient hospital setting, Jaclyn has supported individuals experiencing crisis and navigating immediate life-changing circumstances. Jaclyn also brings experience from the non profit world, where she counseled diverse populations impacted directly and indirectly by sexual violence.
Jaclyn is passionate about continued learning and relies on evidence based approaches such as Acceptance and Commitment Therapy (ACT), Dialectical Behavior Therapy (DBT), Cognitive Behavioral Therapy (CBT), Internal Family Systems (IFS), and Somatic Psychotherapy. She has pursued specialized training in the use of Eye Movement Desensitization and Reprocessing (EMDR), a modality often utilized to overcome trauma, phobias, and addictions. EMDR is a well-researched and highly developed way to work with those who have experienced disturbing events in their lives and for whom the bad feelings, images and memories just don't go away.
Jaclyn has also pursued training in Dialectical Behavior Therapy (DBT). As a form of Cognitive Behavioral Therapy which teaches increased awareness of thoughts/feelings, as well as improved methods of coping with discomfort, Dialectical Behavior Therapy (DBT) is a tool set which enacts lasting change in both thoughts and behaviors. Incorporating DBT techniques in one's life often translates into increased self-concept, improved communication skills, healthier relationships, and a more meaningful existence.
Jaclyn is a compassionate and perceptive listener, offering each client a comfortable and safe environment. Gifted in establishing rapport quickly, Jaclyn's approach focuses on empathetic guidance, identification of client strengths, and a treatment plan tailored just for you.