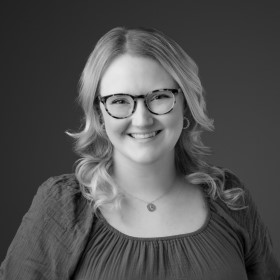 Catherine is a Licensed Professional Counselor-Associate in the State of Texas, holding a Bachelor of Science in Interdisciplinary Studies from the University of North Texas and a Master of Science in Counseling from Texas A & M Commerce. As a Certified School unselor and former middle school teacher, Catherine is passionate about helping children (3 and up), teens, adult individuals and families.
Catherine utilizes a variety of therapeutic modalities such as talk therapy, play herapy and sand tray therapy. Catherine has experience working with a wide variety of complex mental health issues issues such as depression, anxiety, behavioral concerns, ADHD, life transitions, self-harm, suicidal ideation, relationship or parenting concerns and grief. Catherine practices a person-centered approach, and facilitates a nonjudgmental, empathetic environment that leads to growth, healing and change.
Catherine utilizes child centered play therapy (CCPT) and strongly believes in the power of play. Children often struggle when trying to process emotions and verbalize how they are feeling to others. Following a child-centered play therapy approach, Catherine provides a safe, nonjudgmental environment where each child can freely express emotions while developing skills that will allow success at home and school. While Catherine is skilled at helping clients of all ages establish more meaningful and emotionally healthy lives, she holds a special passion for child, adolescent and young adult counseling.
During her years in education, Catherine has worked closely with students, parents, eachers, administrators and other to ensure the well-being and success of each student. She understands the educational protocols related to student growth and learning, the importance of working on a multidisciplinary team and how mental health impacts academic performance.
Catherine's clients appreciate her warm demeanor and collaborative spirit. She is honored to serve the Southlake community and is looking forward to meeting you!