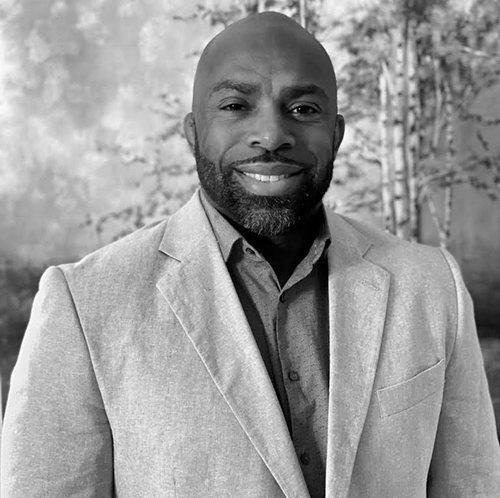 Keonta Golson is a National Board-Certified Counselor and a Licensed Professional Counselor in the State of Texas, holding a Bachelor of Arts degree in Multidisciplinary Studies from the University of Texas El Paso, a Master of Arts degree in Educational Leadership from Western Governors University, and a Master of Arts degree in Counseling from the University of The Cumberlands. Keonta is a skilled and compassionate clinician who prioritizes collaboration with his clients. He enjoys working with a wide range of children, adolescents and adults, and brings experience from a number of academic, private practice, and inpatient settings.
Keonta brings years of working with K-12 children in the educational system, and is certified as a Special Education teacher. As a Behavior Specialist in the schools, he has coached teachers and teacher's aides in how to address students with emotional conditions and challenging behaviors. As a discipline coordinator, Keonta has worked with teachers and administrators to resolve discipline issues and improve the ability to manage classroom behavior.
Keonta's extensive knowledge and training in working with children and teens make him an excellent resource for families and parents who are struggling. Keonta can help with ADHD, autism, mood disorders, oppositional defiance, anger management, and more. He enjoys strategizing with parents on effective behavior management techniques and interventions, which can improve the parent-child relationship as well as overall family functioning.
Keonta is also passionate about counseling adult individuals. He can help with anxiety, depression, suicidal thoughts and behaviors, low self-esteem, trauma, anger, men's issues and more. As a former college athlete, Keonta also enjoys working with sports performance issues. He can help with performance anxiety, motivation, goal setting, and more.
Keonta will tailor your treatment plan to meet the needs of you or your child, utilizing evidence based modalities such as Cognitive Behavior Therapy (CBT), Dialectical Behavior Therapy (DBT), Gestalt and Play Therapy for children 3-10.
With Keonta, you will find a welcoming space supportive of growth and healing. He looks forward to seeing you in the office soon.